A. Victoria Chundak-Gallaway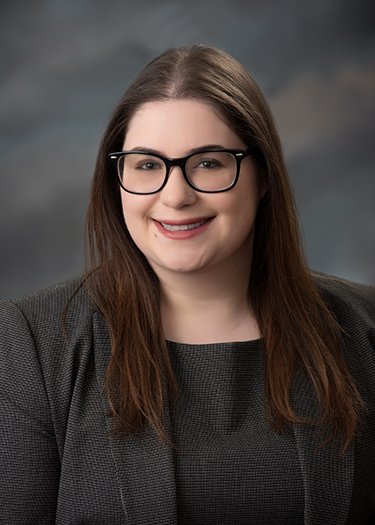 Tori practices primarily in criminal defense, expungements, and family law. Tori attended Washburn University School of Law, where she was a member of Women's Legal Forum, Pro Bono Society, WSBA, Student Ambassadors, and a Co-chair of Washcall. Tori has been with Tenopir and Huerter since her second year of law school and durring her third year she obtained her student practice license which allowed her to appear in court and gain valuable practical experience. Upon graduating and passing the bar in 2016, Tori became an associate at Tenopir and Huerter.
Tori was born and raised in Fords, New Jersey and graduated from John F. Kennedy Memorial High School in 2009. Tori also attended Middlesex County College from 2009-2011, where she graduated cum laude with an associate's degree in Political Science. She then attended Rowan University from 2011-2013, where she also graduated cum laude with a bachelor's degree in Political Science. While at Rowan University, Tori was a member of the Paintball and track teams.
Tori is the President of the Topeka Criminal Defense Bar. She is also a member of the Topeka Bar Association, Women Attorney's Association of Topeka, and the Kansas Bar Association.